In order to be born, you needed: 2 parents 4 grandparents 8 great-grandparents 16 second great-grandparents 32 third great-grandparents 64 fourth great-grandparents 128 fifth...



You're going to absolutely LOVE this! In these terrible days of COVID-19, so many are doing their best to stay connected through video. We all know of businesses who are no longer able to operate...

The speech Citizenship in a Republic was given at the Sorbonne in Paris, France on April 23, 1910. The excerpt reads: It is not the critic who counts; not the man who points out how the stro...

Someone was wondering about valME's voting buttons... Through our moderation features, you not only can select up to five karma types, but you even get to specify the names. From your Moderate dropd...
Volunteer! Another wonderful way to show your love of Misty River Music Makers is to sign up for some occasional volunteer time at one of our events. People who sign up often feel like it's much...

Your Contributions Help! We love sharing the gift of great music with people of our community. And though we sell tickets at our bi-annual show, we also have a lot expenses. If you love Misty...

Please Visit our Sponsors! Montessori Academy of Batavia  We are grateful to the Montessori Academy of Batavia for providing the chorus with a beautiful space to practice. Parents have bee...

Piece o' Chord Linda Berg- Tenor Maria Kolano- Lead Beth Pasek- Bass Fran Bell- Baritone

About Our Performances We have a diverse repertoire fitting many occasions, and we're ready to entertain audiences big and small. Our chorus can tailor a performance to meet your needs. Perform...

The Next Step So you're interested in joining! Visit a Rehearsal Guests are always welcome at our rehearsals. Rehearsals are Monday nights from 7:00-9:30 pm. Location: Montessori A...
What they're saying  Listen to what a few chorus members from around the country have to say about being in an organization like ours: "I enjoy the fun and fellowship of the ladies, and the...

Our 1st Place Finish! Area 4 Contest and Convention June 14, 2014
MISTY RIVER'S NEW DIRECTOR, MARIA KOLANO Maria Kolano has had a life-long love of music. She grew up singing on the piano bench beside her mom. She has taken voice lessons, sung with choirs in sc...

What is Barbershop? Standard choral music uses the Soprano, Alto, Tenor and Bass (SATB) designations. SATB arrangements attempt to balance sound equally across all four of the parts. On the other...

Hire Us We love performing for just about every occasion We can provide quality entertainment for your company sponsored event, church social, family reunion, downtown festivals, public or priv...

Join Us Misty River Music Makers is more than just an a cappella ensemble, it is a family. We love getting together each week, and sharing friendships as well as great music. If you like to sin...

Misty River Music Makers - it's all about the people... First and foremost, Misty River is a place where friendship and song blend together. Our members are women from all over the Fox Valley...

I was having a discussion with a friend the other day about online dating. She agreed there are some silly rules people have when it comes to initial messages and laughed at how we both break them (e...

5


I often get asked to help people edit their resumes and to find jobs. One productive and efficient way to look for jobs is via RSS feeds. Not all websites have RSS feeds but, for those that do, you...

10


Steve, I'd post a comment welcoming you back to reddit if I was still a member. I'm not. My account was shadowbanned long ago (an account, by the way, which purchased $50 in ineffective reddit advert...

4


As I'm walking on my treadmill while working to the sounds of life passing by my open window, I hear the distant cry in frustration of a neighbor's daughter (as all parents learn to differenti...

5


While working with a user who intends to take advantage of valME's latest functionality to setup your own website with a custom domain (don't forget - we'll help you convert your current website for...

26


I'm very excited to announce valME just rolled out some major enhancements. If you run a blog or forum elsewhere and pay $60 annually, check out what we can now offer: Custom domains, including...

2


valME had a major upgrade yesterday. There are a few important changes regarding .css/style sheets. In the past, we've allowed users to add <style> tags to their posts and comments even thou...

Text VALPAK to 727272 (expires Feb 28, 2019) No other codes currently available. Check back often as I will update whenever Redbox provides new ones. The following codes may not work in all cit...

editorial posted by
c_prompt
in
philosophy

Bryan Johnson is an entrepreneur extraordinaire. To put it mildly, he's brilliant and an inspiration in so many ways. I recently read his Rewrite the OS, Change the World: A challenge worthy of the g...

Title says it all. A sample of my writing: https://valme.io/all/user/c_prompt/only/editorials. Just post what you've written into your own /journal community (for example, this is my journal commu...
editorial posted by
c_prompt
in
technology

"Yo." "Yo." Talk about a bunch of yo-yos. This is what some savvy investors consider a $1 million idea. One person sending a one-syllable slang word to another. How many of you think that's bri...

25


My daughter is graduating from eighth grade today. I bought her a card and gift, both which reflect a few of my fundamental wishes for her. Despite spending $6.00 for the card (why are cards so ex...

It took me days to figure out a solution to this, so I'm posting for others who run across this issue. McAfee support (which stinks) didn't know how to solve it and I didn't find a soluti...

I was speaking with someone the other day (let's call her Jane), learning more about her life experiences. When getting to know potential friends, I have minimal interest in their family, frien...

18


editorial posted by
c_prompt
in
relationships

I enjoy writing. It helps me think and organize my thoughts. It prompts me to constantly ask why. The other day, I discussed with someone the difficulty I was having selecting a topic to write abou...

21


editorial posted by
c_prompt
in
relationships

Odd. How else can you possibly describe romantic relationships that completely exist virtually in an online fantasy world? SecondLife (SL) is a virtual environment where people socialize a...

Based on this excellent idea, some of us have been including style sheets (.css) in posts to make content look a whole lot nicer. However, I noticed that videos weren't showing properly on posts when...

So much brouhaha over Facebook acquiring a game manufacturer. It's a great reminder of where the revenues from your ad clicks and no-longer-private data are being spent. More fun and games. Mor...

3


This goes out to a favorite local watering hole. Considering one of your key segments is consumers recently out of college, no doubt these will bring back good memories... that is, if you load them wi...

Transaction costs are currently set as follows, but may change. (Yes, of course, if they change, we'll update them here.) Also, sponsor accounts have the capability to change the prices of post a...

15


I've just watched a physics video that made me discover something important about myself. Had I better teachers growing up, I'd be a scientist now instead of a business technologist. I'...

Generally speaking, we're clueless as to what happens in the rest of the world. For proof, try this experiment: mention in polite company that there are riots in the Ukraine where police are mu...

9


I have asthma. Yet I've run in multiple marathons. If I can do it, you can do it. This is the training schedule I always use (although, instead of the cross-training Saturdays, I intersperse my n...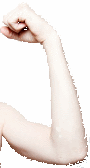 9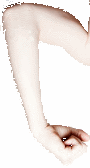 I've cut down significantly on my daily sugar intake (with the rare exception of a double-slice of carrot cake every so often; and I never have more than 15 Jelly Bellys a day). That, in combin...

People have jobs. (Well, some do.) A job is a way to earn your living. It's a way to feel better about yourself. It's a way to improve your skills. But a calling is different. It's...

Uhm, did you know that we're currently only testing the system right now? You're going to see problems. Sometimes you're going to go to a page and get kicked out because w...

Because you can't. /all is an amalgamation of our entire community (sans /removed). We don't want it to become a random dumping ground primarily because it's way too difficult to e...

With deference to Orwell, but some are more equal than others. If you've spent any time on the Internet, you know that disagreements occur. Heck, you should know that if you're more than 6 mon...

Dude OMG. u so shdnt b here. Idk wut ure thkn. Obviously, if you're asking the question, you're already skating on thin ice, don't you think? We'll start off with the obvious: our user agr...

Easy killer. If you've read our FAQ on DMCA takedowns, you'll see that we're not happy to be in the middle of this dispute. In fact, we think most copyright laws are insane. The law requires...

(Sigh) We understand that sometimes our users are going to put up something that was created by someone else. Candidly, we'd prefer you contact the user directly and work it out but, because the...

We don't mean to be rude, but what are you even doing on this site if you don't know the definition of project? Oh, sorry. You're trying to understand what the project checkbox is for when s...

Well most unfortunate one, there aren't just spammers on our "most unfavorite" page. Anyone who had more than two posts or comments flagged and subsequently rejected by moderators within the la...

If we have led you astray, we apologize and we'll come clean. Yes, the front page algorithm that is labeled reddit is a slight modification of the algorithm we understand reddit uses. The algo...

For the communities, pretty much however the community owners and moderators decide. We provide you capabilities to adjust which posts appear on the front page, as well as in what order. We're...

We're certainly glad you asked. We recognize there are companies who use blogs for marketing, individuals who run a side gig with a website, etc. Frankly Scarlet, we don't care if you're mar...

Thanks for letting us know in advance. (rolls eyes) If we catch you breaking any part of our user agreement, or doing anything that suggests deceit, fraud, or harm to anyone, we'll remove yo...

Harrumph. Well, OK. We'd certainly like to know with what you were dissatisfied and what we can do to keep you (which you can tell us at support@valme.io). However, we must respect your decisi...

Short answer – yes. We use the terrific open source package Piwik Analytics, which places tracking code on each page, as well as tracking some of the buttons you click. Additionally, some of t...

To paraphrase our grandmothers, "Such a question you should ask!" It's not too surprising if you haven't heard of Bitcoin. There are lots of great videos that discuss it but, if you want the...

Uhm, is there a question here? Don't get us wrong: we think reddit is awesome. They were one of our inspirations. We are supportive of their technology, their business model, their goals, their...

We do (and we couldn't prevent it anyway, even if we wanted). However, what we do not allow is using multiple accounts to perpetrate fraud. We don't have any problem if you want to have differ...

One of the problems with downvoting is that it's quite easy to censor someone's content if you just want to be a troublemaker (aka troll). Don't like what a particular political candidate has t...

You've found a problem on our site. (blushes) Yeah, perhaps we're not the most adept coders, to put it mildly. Thank you for not telling the world so someone who is evil can break our site and fr...

What? You don't have access to a dictionary? But seriously, if you were to build your own blog, you'd want to gather information on who is viewing it, right? We thought so. Granted, lots...

Spam is a problem on the Web. A very, very big problem. Many companies make a ton of money selling spam filter solutions just for email alone. Community moderators are there to manually keep the comm...

You like to associate with people who value what you value, right? For example, you get together with friends every weekend to cheer on your favorite team. Or to discuss a book in a book club. Or to...

Can't we all just get along? So you have a small running group in San Francisco and want a community where you can motivate each other by posting personal running times, routes, and progress. Yo...

As we indicated in the user agreement, we're leveraging what reddit put together as it seems reasonable (not to mention it served as a guide for the way we built valME). Your privacy is genuinely...

We didn't have enough money to hire a lawyer to write our user agreement. Besides, we're not fond of lawyers as the majority of them seem to cause more problems than they're worth...

You might want a community for only a select group of family members to see your children's pictures. Selecting a community type of private and restricted means only you, and those you specific...

It's sometimes lonely to join a social network. It isn't that you haven't any friends (well, maybe you don't) but, rather, you haven't yet joined any particular communit...
Well, you don't. Subscribing to a community puts their content on your home page. But, unless a community is private, you can view the community's content by going directly to their commun...

You post stuff. People upvote it. You make money. It's very simple. It's reddit, but with cats that make you money. We call it monetary applause. Where did we get the idea? Here. How man...

As long as you know how to use a computer, we don't see why not. Even if you don't know how to use a computer, someone who does could do it for you. Yes, there's a small karma fee to do so, but...