14

editorial posted by
digdug
in
technology

Embarrassing. Abysmal. Pathetic. These are the words that used to come to mind when I considered Internet Service Providers (ISP) in the US. To me, they seemed so slow and costly. Then I did some...

Attention. May I have your attention please?

7


Advertising is a kinda shitty model. It's very exciting that we're moving beyond it.

Great podcast about the Lisp programming language and why it's special.

5

Overview FilePizza enables fast and private peer-to-peer file transfers in your web browser. By using WebRTC, FilePizza eliminates the initial upload traditionally required when sharing files...

It took me days to figure out a solution to this, so I'm posting for others who run across this issue. McAfee support (which stinks) didn't know how to solve it and I didn't find a soluti...

6

editorial posted by
c_prompt
in
technology

"Yo." "Yo." Talk about a bunch of yo-yos. This is what some savvy investors consider a $1 million idea. One person sending a one-syllable slang word to another. How many of you think that's bri...

5


Part 1 of 2: "The Road to Superintelligence". Artificial Intelligence — the topic everyone in the world should be talking about.

If Microsoft's documentation is correct, installing Patch Tuesday's KB 3139929 security update for Internet Explorer also installs a new Windows 10 ad-generating routine called KB 3146449. Man...

John Perry Barlow (the author of this article) used to be a songwriter for the Grateful Dead and is a co-founder of the Electronic Frontier Foundation (EFF). It is as on-point today as it was when i...

2


Count the number of alkaline batteries in your house. Now consider replacing those batteries eight times less often. If Batteriser delivers, it could be a game changer. Bob Roohparvar tells...

2


A recent, partially Army-funded study conscripted Facebook users as unwitting participants during a weeklong experiment in direct emotional manipulation. The study set out to discover if the emotio...

1


Samsung has confirmed that its "smart TV" sets are listening to customers' every word, and the company is warning customers not to speak about personal information while near the TV sets. The...

-2


Android controls most part of the global market (nothing new!) But the interesting part of the trend is that is coming like the chosen one on european countries like France, Germany and Finland, plac...

torrentfreak.com
link posted by
c_prompt
in
hacking

While the BitTorrent ecosystem is filled with uncertainty and doubt, researchers at Delft University of Technology have released the first version of their anonymous and decentralized BitTorrent ne...
About technology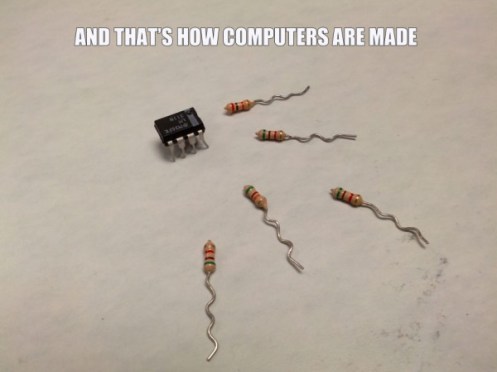 technology
https://valme.io/c/technology
c_prompt
"I'm doing a (free) operating system (just a hobby, won't be big and professional like gnu) for 386(486) AT clones." - Linus Torvalds, father of Linux on his hobby that ended up changing the world of technology