13


The power of psychedelics, however, is that they often reveal, in the span of a few hours, depths of awe and understanding that can otherwise elude us for a lifetime... I believe that psychedeli...

By Murray N. Rothbard First published in The Libertarian Forum, December 1971. The neo-Randian weekly newspaper Ergo has given us a detailed account of Miss Rand's answers during a questi...

9


Her name was Nicky Romashko. Though I'm having a hard time remembering our ages (probably about 10), it was sometime during grade school that I experienced my first love. If you'll allow me the pun,...

7


How do I love thee? Let me count the ways. At least six... For some things in life, there are objective standards (e.g., what constitutes your right hand from your left hand). For other concepts...

6


editorial posted by
c_prompt
in
philosophy

Bryan Johnson is an entrepreneur extraordinaire. To put it mildly, he's brilliant and an inspiration in so many ways. I recently read his Rewrite the OS, Change the World: A challenge worthy of the g...

John Galt is the protagonist of Ayn Rand's novel Atlas Shrugged and expresses her vision of the ideal man. The title of this article flashed at me during a discussion with a fellow who argued a...

4


Stephen Fry once quipped that "most of human history and art can be expressed in Star Trek plots." So much about story-telling is presenting different philosophies in various contexts and describin...

6


There's a joke in philosophy that goes like this: The First Law of Philosophy: For every philosopher, there exists an equal and opposite philosopher. The Second Law of Philosophy: They...

10


Observing reality truthfully is an essential tool for human development. It is the tool that allows us to act in accordance with our environment, to modify it, and to enrich our lives. Observing re...

13


From the time of our birth, we are victims to an infamous string of lies. Our innocence was used against us as an incubator for ignorance. We took the blue pill. In the graveyard of our minds, upon...

16


Nowadays, relativism is a philosophy acclaimed by many; they defend it as a natural human truth and develop a way of living based on it. Whenever I hear or read a relativist, I feel the profound wi...

9


In George Orwell's allegory Animal Farm, he made the point that we're all equal, but some "are more equal than others." In a society where the vast majority of wealth is now owned...

It is said that there's no such thing as a stupid question. While some of us will beg to differ (e.g., how many times do people ask questions they already know the answers to, and not in the rh...

5



12


How many angels can dance on the head of a pin? That's a metaphor for suggesting that someone is wasting time debating topics of no practical value. Philosophers are sometimes accused of...

2


The successful efforts of a community activist group to scuttle a planned Trader Joe's development in an economically distressed neighborhood of Northeast Portland, Ore., illustrates the depths...

10


Throughout history, humans have repeatedly attempted to understand the nature of their existence. For some, it is a personal quest to understand the roots of human behavior. For others, the motivat...
About philosophy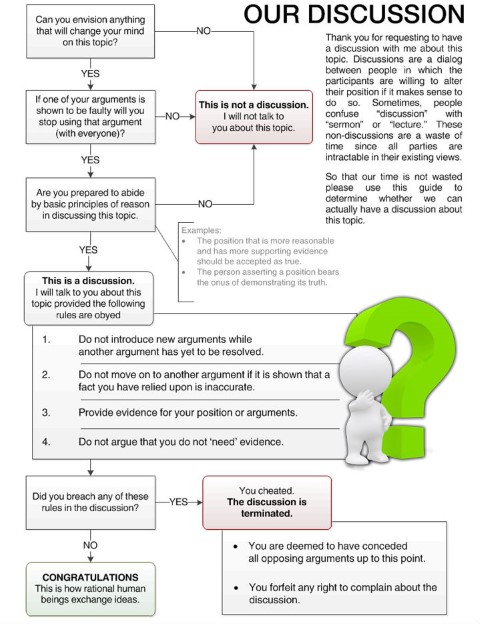 philosophy
https://valme.io/c/philosophy
c_prompt
"Too often... we enjoy the comfort of opinion without the discomfort of thought," said John F. Kennedy in 1962.
The term philosophy comes from two Greek words meaning love of wisdom. Well put. Please apply it here.