Home

/

Lying - The Death of Happiness

13



editorial posted by
Clarisse88
in
philosophy
philosophy

How about financially supporting the OP/author with a few pennies (
on us
) by upvoting? Just click the
show
link and reward your karma. Or leave a comment with your thoughts.
Here's some free karma to start
.
From the time of our birth, we are victims to an infamous string of lies. Our innocence was used against us as an incubator for ignorance. We took the blue pill. In the graveyard of our minds, upon our tombstones, it is written "Herein lies true happiness." (Pun intended.)
I consider truth essential for the development of human life and happiness. I think there are terrible consequences from lying.
Once upon a time...
For me, the birthplace of lying is mythology. You remember the first years of childhood, right? Our parents placed all of the beautiful presents under the tree. Yet every one of those presents contributed to the overall lie - that a jolly, fat man named Santa Claus carried these gifts through the air on a flying sled. Of course, the truth was that my parents saved money to buy those gifts. Why do parents think that a child places greater value on gifts from a mystical fat man over the honest effort of earning the money to purchase them through hard work?
In the pursuit of happiness, did my parents fall guilty to the moral sin of consequentialism (better known as "the ends justify the means")? Although I was probably too young to make a logical choice, no matter how elementary the lessons in logic were, personally, I think I would put greater value on learning about my parents' effort to buy me such wonderful gifts. The way I see it, I would have been happier if I knew the truth, rather than believing an irrational lie of a jovial, flying, fat man. Happiness is earned by learning the truth, and I think that truth also fosters happiness for those you love (e.g., showing your love by working hard for them). I don't think that's a concept too hard for a child to understand.
And let's not forget the horror upon learning the truth from your classmates: that Santa doesn't exist, that your presents were placed under the tree by your parents, that it was your mom who ate the cookies and drank the milk you left, and that you don't even have a chimney. "But my parents wouldn't lie to me!" you scream... that is, until you arrive home to confront them with this heresy. Sooner or later, a lie will disappoint you when you learn the truth. As a child standing in the kitchen, looking at your parents with disgust for lying to you, there's typically only one question on your mind: what else have I been told that isn't true? But as your little mind works to sort out what appears to be a contradiction between your belief that your parents love you and your parents lying to you, you likely come to only one resolution: a justification that love and happiness are based on lying.
Becoming mature
Fast-forward to present day, to a society where lying is commonplace. The justifications are endless: I lied because I didn't want to hurt their feelings. I lied to protect them/keep them safe. I lied because I thought it was in their best interest. I lied to fit in. I lied because I wanted it. I lied because everyone else does.
But, of course mythology isn't limited to fun stories about aerial reindeer. Religion provides us serious myths. We are taught of a supreme God - an irrational divinity that knows everything we do. Should we question God's existence, we are made to feel guilty, naïve, and ignorant. It wasn't enough that Santa Claus made a list of those who were naughty and nice and, once each year, kept gifts from those who were placed on the wrong list. This God would punish us if we were bad, so we had to beg for forgiveness every Sunday at church. We had to forget our own wishes in order to please God's will. We had to pray every single night in apology for living and thinking.
As children, we really don't know any better. We learn from adults what to think, how to act, what to say, what not to say. We grow from happy, inquisitive, wanting, individual, innocent children to uncaring, fearful, insecure teenagers looking for the approval of others. This is how a child develops. This is why children grow to adults without self-esteem.
Though the human mind is an amazing thing, a child requires a steady stream of lies and misdirection in order to maintain ignorance. Life is too full of reality. And so, from preschool to high school, as through intravenous therapy, we are sedated with "knowledge" from "experts," teaching us not to think for ourselves, requiring us to learn the same ideas and follow the same methodology. Like a scar from a ghastly operation, we graduate with a diploma signifying that we have properly learned WHAT to think and ignore HOW to think. We have earned our place in the collective community - a place to share common interests and ideals. A place where we are wanted for who we are because we are common. We "commoners" have achieved a common level of happiness. And, for those who haven't received "commoner" status, we are made to feel guilty and help them get there. After all, as we were taught, we live in an unjust world.
NOT doing away with childish things
As an adult, we accept lying as a normal part of life. Faking reality has become customary... common... normal. Supporting fallacies is such a common practice that, when individuals put forth facts countering fallacies, they are usually labeled as a threat (and sometimes even as a terrorist). We condemn those who claim to have truth that isn't consistent with our make-believe realities. We hide behind the lies for protection. We hide behind others who lie (e.g., politicians) for protection. We like the comfort of the lies in which we live. We are happy. When will the fat man be back with more presents under the tree? Such anticipation.
Our fraudulent reality manifests everywhere. We support political systems that destroy the rights of individuals, claiming that we are defending the "common" good. We accept property stolen from others as gifts under the Christmas tree, and even go so far as to riot when someone threatens to reduce our presents. Being spoiled as a child becomes entitled as an adult. We ignore true injustice that would interrupt our otherwise calm happiness. As Pink Floyd said, we become "comfortably numb."
The cure
You might take me for a pessimist, but I'm not. Even if the tyrants of this generation all died, the fundamental philosophical problem doesn't change. This is why each generation's happiness is becoming sicker. Like genetics, our philosophies are part of who we are, and we birth children with the same genetic code. But I'm proud to say I have courage enough to declare that lying doesn't make children happier.
I think that, if we can courageously proclaim that the truth is important and support that proclamation by defending truths based on facts, logic, and rationality, we will avoid many disasters. We must stop lying to children about all things. The future will be bright as long as we remove the cloud of mythological and educational lies that hides reality. Real love and happiness will only come from truth.
About philosophy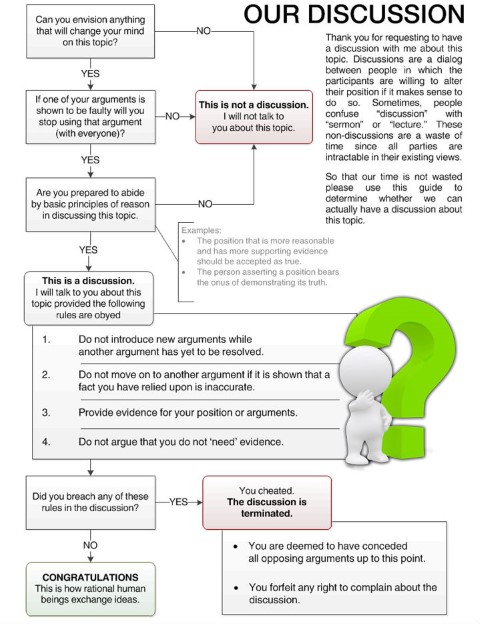 philosophy
https://valme.io/c/philosophy
c_prompt
"Too often... we enjoy the comfort of opinion without the discomfort of thought," said John F. Kennedy in 1962.
The term philosophy comes from two Greek words meaning love of wisdom. Well put. Please apply it here.