3


Self-proclaimed libertarian micro-state whose founder admires Nigel Farage welcomes its first citizens on Friday, with the first 100 arrivals to be granted honorary citizenship

0

"How would things be different," muses Dale Brown of the Detroit-based Threat Management Center, "if police officers were given financial rewards and commendations for resolving da...

1

This happened in January of this year. It's so sad that someone who claims to have fought for the right to free speech now fights to suppress it. This soldier is much more a traitor than a &ldqu...

11


I typically ignore top-10 lists as most are stupid. This one, however, is brilliant and wonderfully accurate.
About libertarian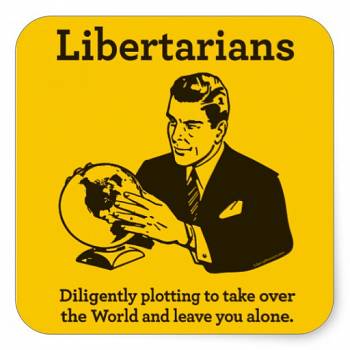 politics/libertarian
https://valme.io/c/politics/libertarian
c_prompt
Free association. Freedom of the individual. This community is for both philosophical and political libertarians of all kinds. It is in no way aligned with the Libertarian Party. We are a community in which to discuss free markets and free societies with free minds. As such, we truly believe in spontaneous order and don't formally regulate content.
Types of Libertarianism:
Agorism
Anarcho-Capitalism
GeoLibertarianism
Libertarian Left
Mutualism
Market Anarchism
Objectivism
Voluntarism
Relevant websites: