0



How about financially supporting the OP/author with a few pennies (
on us
) by upvoting? Just click the
show
link and reward your karma. Or leave a comment with your thoughts.
Here's some free karma to start
.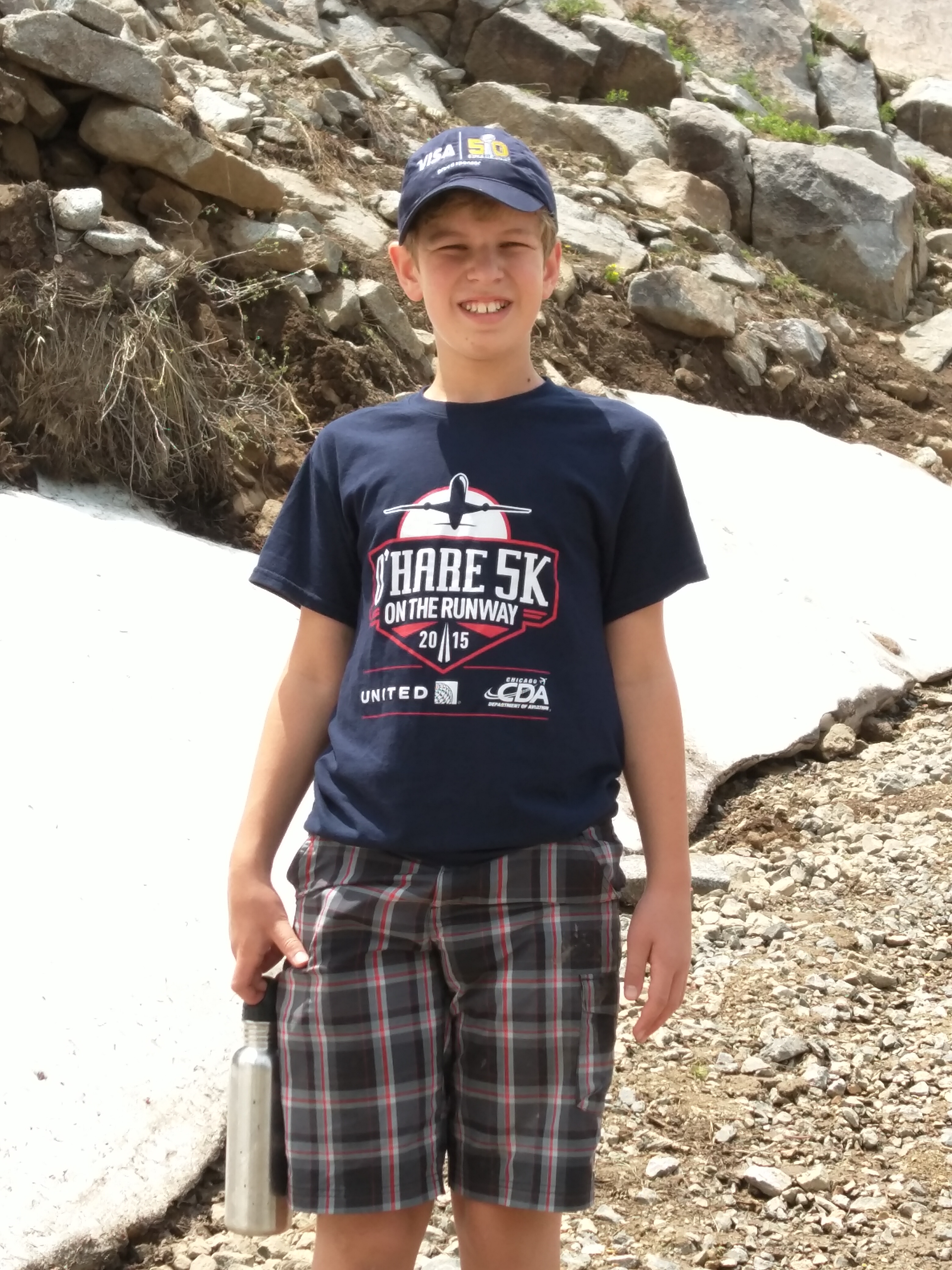 People might say that Salt Lake City is a beautiful, incredible, place. I do not exactly agree with them. I went during fencing nationals a week ago. Salt Lake City itself has nothing to do with fencing nationals. The actual trip composed of much going wrong, but we ended up getting plenty of free things, and I had fun.
It all started when we arrived at about 12 AM on a Saturday. When we went to get our rental car, we realized that our car was supposed to be picked up at 8, not midnight, and they were out of our size. After a lot of discussing, they told us they would give us an upgrade for the car. It was much nicer and we had a lot of room to fit our many bags for a five-day trip.
At the hotel, no one was there when we arrived. We joked about calling the front desk to get the staff's attention. My mom did and we heard it ring. I almost went and answered the phone :). After waiting about fifteen minutes, a man came to check us in. The room we received had issues: the air conditioner was not working. As it was the middle of the night, there was nobody on maintenance at that hotel. So we had to suffer through the night. When they came to repair it in the morning, there was nothing they could do. So we decided to just deal with it.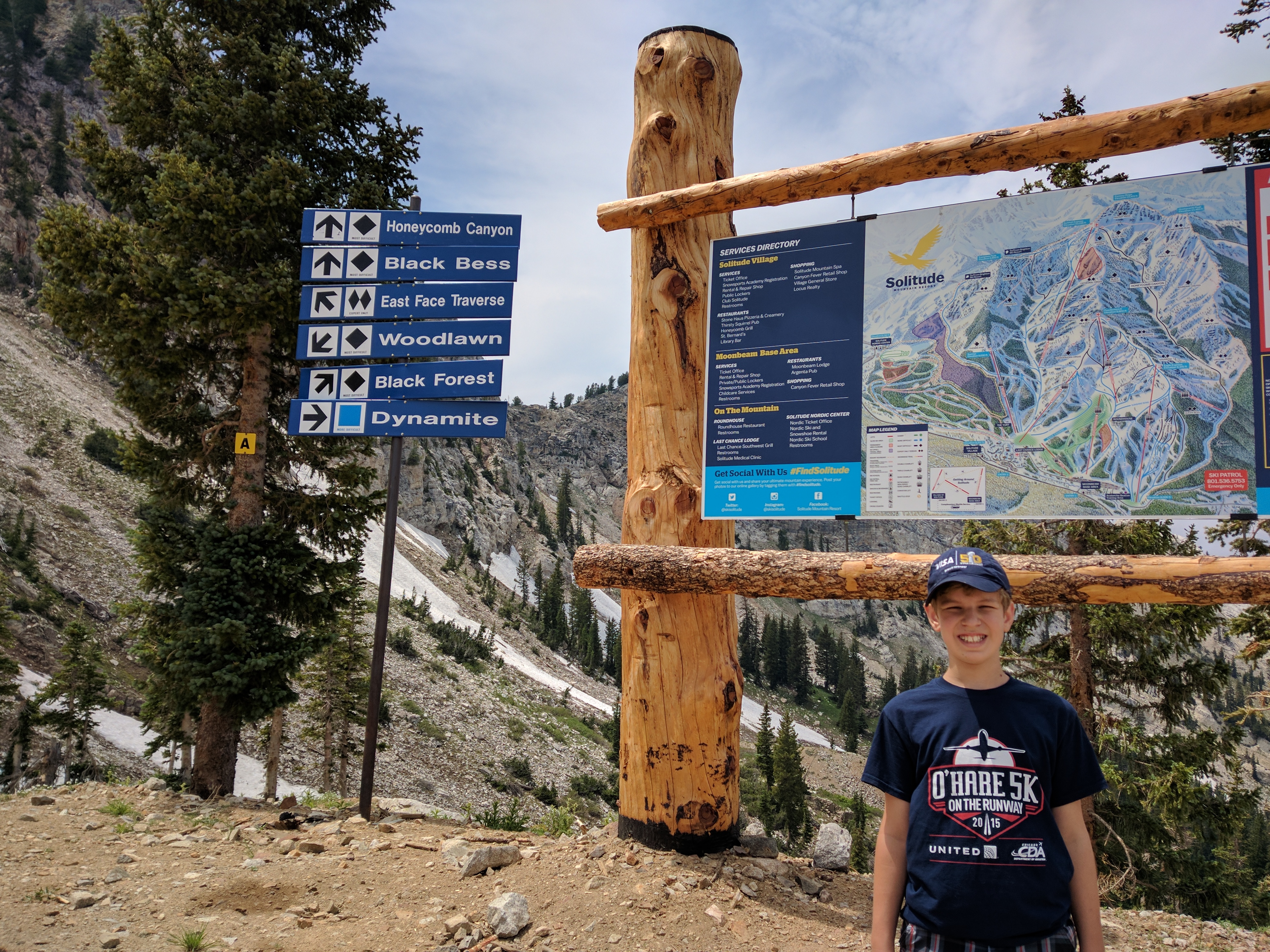 The next day, they finally did switch our room and gave us the biggest room. The hotel decided to pay for the first two nights of the stay (what a relief!). To prepare for my tournament, we went out to eat at Buca di Beppo, an Italian restaurant. It was not so great. We had to send back our appetizer because it looked overcooked. My mom was not happy about the wine (Utah law prohibits them from giving alcohol samples) so she had to return it. They ended up taking off the appetizer and wine from the check.
We got dessert at the hotel restaurant. I had a root beer float and the ice cream was both freezer burnt and melted (I did not think about that until I was finished eating it). The ice
cream that came with my mom's apple pie looked like soup because it was also melted. So the apple pie ended up being free also (go figure). The next day was my competition; sadly, nothing was free there. I ended up ranked 151 out of 208 in my age group.
We ate a giant dinner at Cheesecake Factory but not all of it was delicious. I had a hamburger which tastes good right? My mom also ordered a salad which came with a tomato, and I hate tomatoes. :( My mom made me eat the tomato, but made a deal that if I ate half, she would pick out my cheesecake, but if I ate it all I would pick out my cheesecake. I suffered through the hardships by occasionally thinking I would throw up and still ate it. I felt accomplished to do that! I felt almost as accomplished as doing fencing nationals. I sure did earn my cheesecake.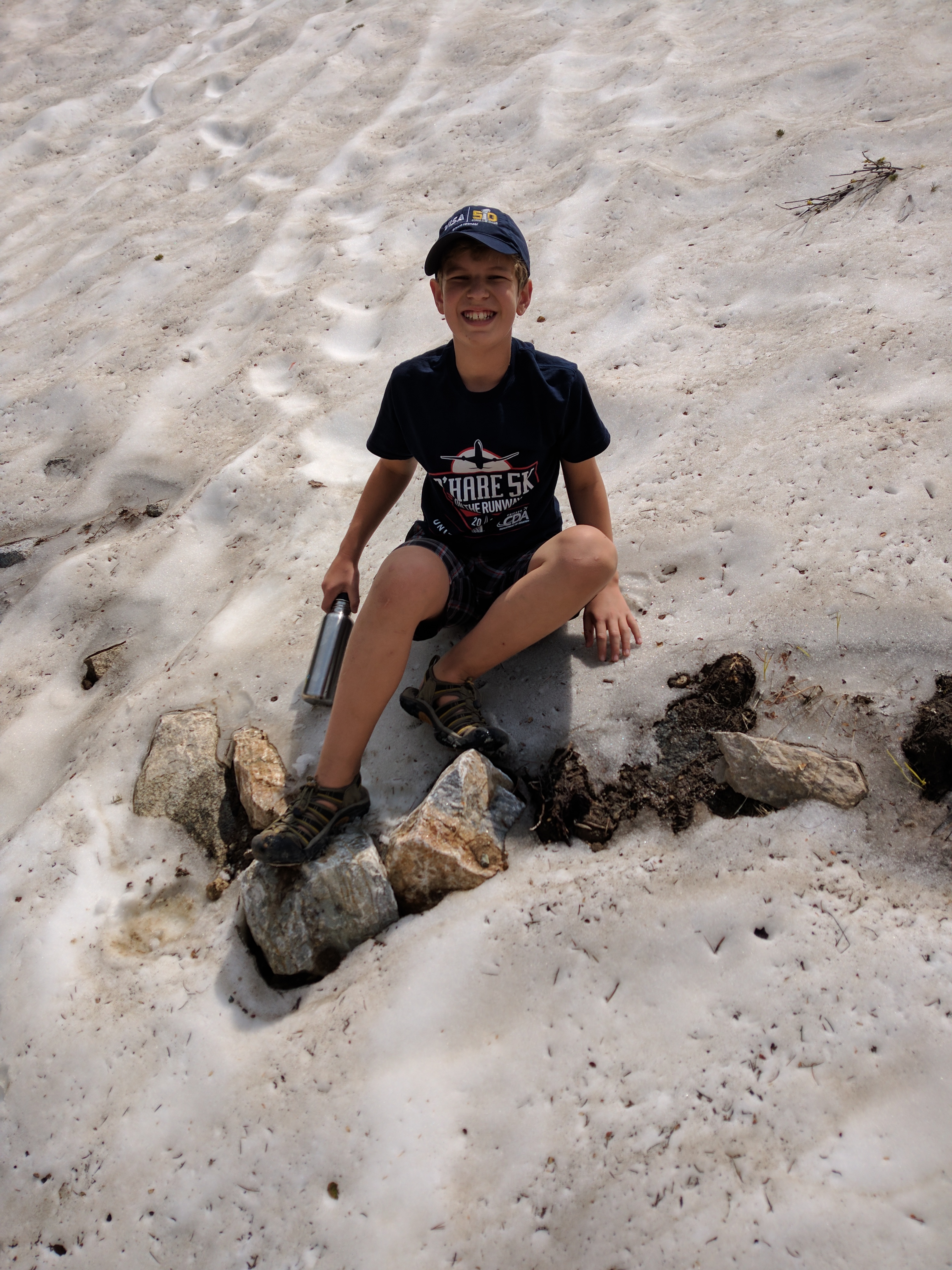 On our final vacation day, we decided to go and hike in the mountains outside the city. Before going, we ate a delicious Belgian waffle at a stand in the downtown. We went to Big Cottonwood Canyon starting at the base of 8,000 feet. I remember when we were hiking; a pile of ice was on the side of the road when we hiked up (why would there be snow in the middle of summer). So my mom made me get on the freezing ice and she would take a picture. Once I went on the ice, I realized that it felt nice to be cold. So the picture was annoying but I still was excited to do it. We hiked uphill most of the way and made it to a peak (10,000 ft.). I was very proud of myself. We ate a really good Mexican dinner at a place called the Red Iguana.
Once we were on the airplane to go home, not everything went as planned. The captain said there was a ground stop in Chicago because of the weather and nobody was getting in or out of the city via plane. So we waited for about 30 minutes. Since we were on an early flight, we were able to get in. We did get home fine. Overall, I feel like it was a good vacation. All the freebies, a few good meals, a challenging hike and fencing made up for the frustrations.