★ What is this site about? It's about learning a new habit: Writing. Every. Day. I've long been inspired by an idea I first learned about in The Artist's Way called morning pages. Morning ...

3


From the Wired article: Set to the tune of disgraced crooner Robin Thicke's "Blurred Lines," we present you with "Word Crimes," a takedown of English language abuse...

Artists and writers are often surprised to learn that copyright is automatic – that is, nothing needs to be done to claim copyright protection. Although additional rights are provided if the work is...

if you're not sharing your ideas, code, solutions to problems, and the like via a blog or other social content tools then you're doing yourself a disservice. When I look back at how I...

Here are some riddle poems my husband wrote...! I hope you enjoy them :) 

3


Pixar story artist Emma Coats tweeted a series of "story basics," guidelines learned from her more senior colleagues on how to create appealing stories (images by Imgur user DrClaww):...

Mario Puzo, who passed away in 1999, wrote a number of bestselling novels, including The Godfather, Fools Die, and The Last Don. What I especially liked about Puzo was his legendary tongue-in-cheek...

Written in 1988, his friendly advice and key points continue to be relevant: Be talented Be neat Be self-critical Remove every extraneous word Never look at a reference book while d...

6


Title says it all. A sample of my writing: https://valme.io/all/user/c_prompt/only/editorials. Just post what you've written into your own /journal community (for example, this is my journal commu...

15


I can't tell you the number of times I've spoken with people who have such amazing ideas... that they keep to themselves. I try to encourage them to write a blog. "I'm not a go...
About writing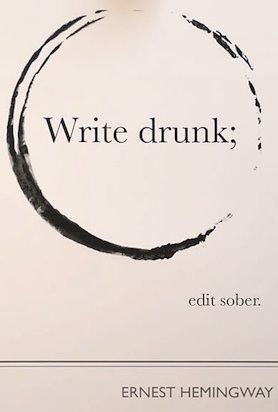 writing
https://valme.io/c/writing
c_prompt
Socrates said, "The misuse of language induces evil in the soul." He wasn't talking about grammar. To misuse language is to use it the way politicians and advertisers do, for profit, without taking responsibility for what the words mean. Language used as a means to get power or make money goes wrong: it lies. Language used as an end in itself, to sing a poem or tell a story, goes right, goes towards the truth.
A writer is a person who cares what words mean, what they say, how they say it. Writers know words are their way towards truth and freedom, and so they use them with care, with thought, with fear, with delight. By using words well they strengthen their souls. Story-tellers and poets spend their lives learning that skill and art of using words well. And their words make the souls of their readers stronger, brighter, deeper.